NEW Bottleless Water Coolers
Better Water Without the Bottle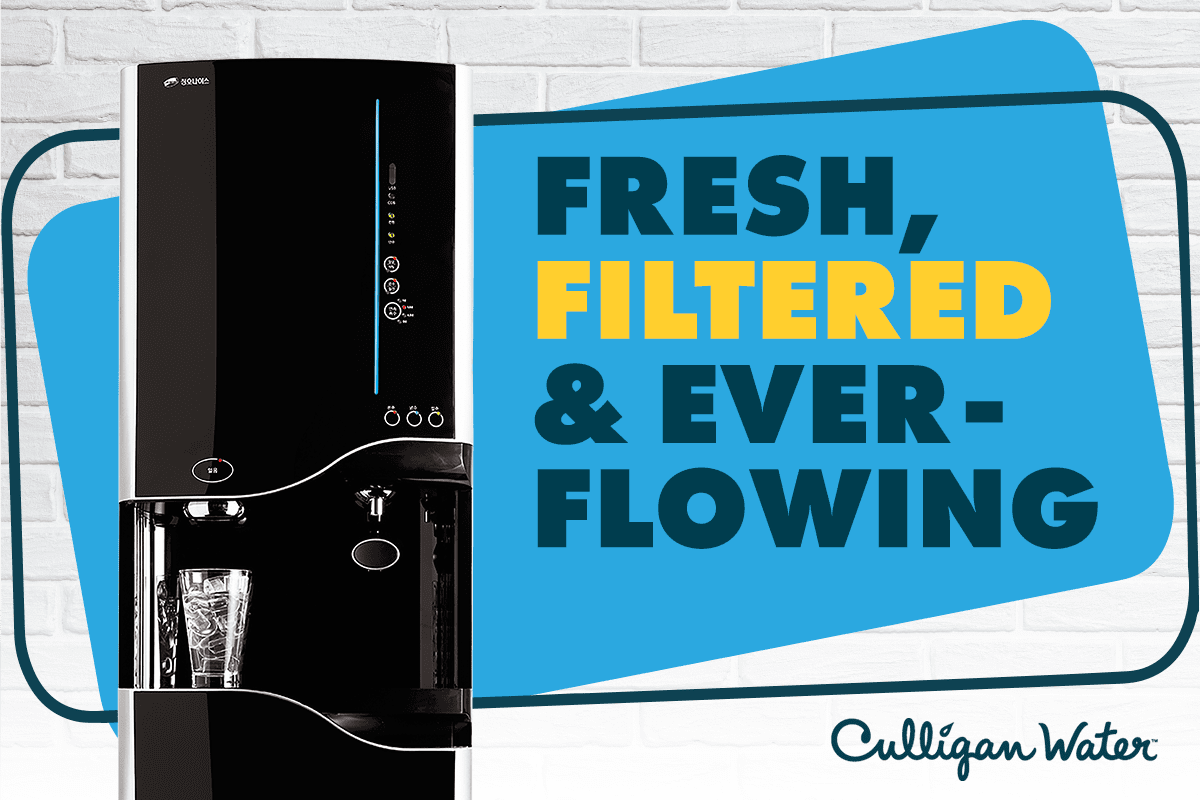 Explore the benefits of bottleless water coolers from Culligan!
Increased Safety Measures: New hands-free dispensing options improve safety and limit direct contact with shared surfaces.
Cost Savings: Skip the delivery contracts and pay only 2¢/gallon!
Time Savings: Bottleless water coolers eliminate the need to store extra bottles and swap out empties, saving both time and labor.
Improved Taste and Unlimited Supply: Reverse osmosis filtration technology reduces up to 99% of harmful contaminants* and results in a crisp, fresh taste.
Better for the Environment: The virtually unlimited water supply rids your home or workplace of plastic bottle waste.
Limited time offer. Dealer participation varies. See dealer for details. Contaminants may not be in your water. ©2021 Culligan International Company.
7 Day FREE Trial
Learn more about how you can have better water.
Latest
Blog Posts
When it comes to water treatment systems, Culligan Water offers a better return on investment than any big box store....
Prepare Your Home's Water for the Holiday Season The holidays may look different this year, but it's still important to...
Please send our thanks to all involved with testing, fixing, replacing and servicing our softener. Appreciate the time and service you send our way. The replacement tank has fixed the problem we were having.

Bonnie And Joe S.
- Culligan Customer